Welcome to Mohawk Trail / Hawlemont Regional
Welcome to the Mohawk Trail and Hawlemont School Districts!
The Mohawk Trail and Hawlemont Regional School Districts serve over 950 preschool through twelfth grade students in rural Western Massachusetts. One of the geographically largest districts in the state, we are pleased to offer students a wide selection of extracurricular activities, innovative programs, and curriculum options.
The Mohawk Trail and Hawlemont school communities are wonderful learning environments for students, located along the beautiful historic Mohawk Trail. Our schools feature small classroom sizes led by a team of dedicated educators. During their time here, students enjoy an abundance of educational opportunities and a wide range of extracurricular activities. Whether they're inside the classroom or on the athletic fields, our students have many opportunities to excel. We're happy to see approximately 80 percent of our graduates go on to pursue a four- or two-year college degree at some of the most competitive higher education institutions in the nation. We are incredibly proud of our students and their accomplishments!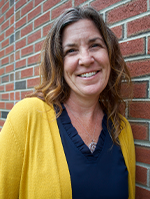 Sincerely,
Sheryl Stanton
Sheryl Stanton
Superintendent of Schools
Our Vision
The Mohawk Trail Regional School District is a community of happy and flourishing students who embrace diversity, have a passion for lifelong learning, and become responsible, engaged citizens.
Our Mission
The Mohawk Trail Regional School District will cultivate a student-centered learning environment where inspiring educators create engaging educational experiences while encouraging collaboration and creative problem solving.
Athletic Swag
Get your MTRS athletic swag through BSN Sports! Please place your online orders by February 8.